The Complicated Process Of Qualifying For Cybersecurity Insurance
Don't assume you can buy coverage—insurance carriers may not want your money if your cybersecurity standards aren't up to par. We will help you qualify for the cybersecurity insurance you need. During the past few years, as many of our client's cybersecurity insurance came up for renewal, a clear trend has emerged. Cybersecurity insurance carriers…
Don't assume you can buy coverage—insurance carriers may not want your money if your cybersecurity standards aren't up to par. We will help you qualify for the cybersecurity insurance you need.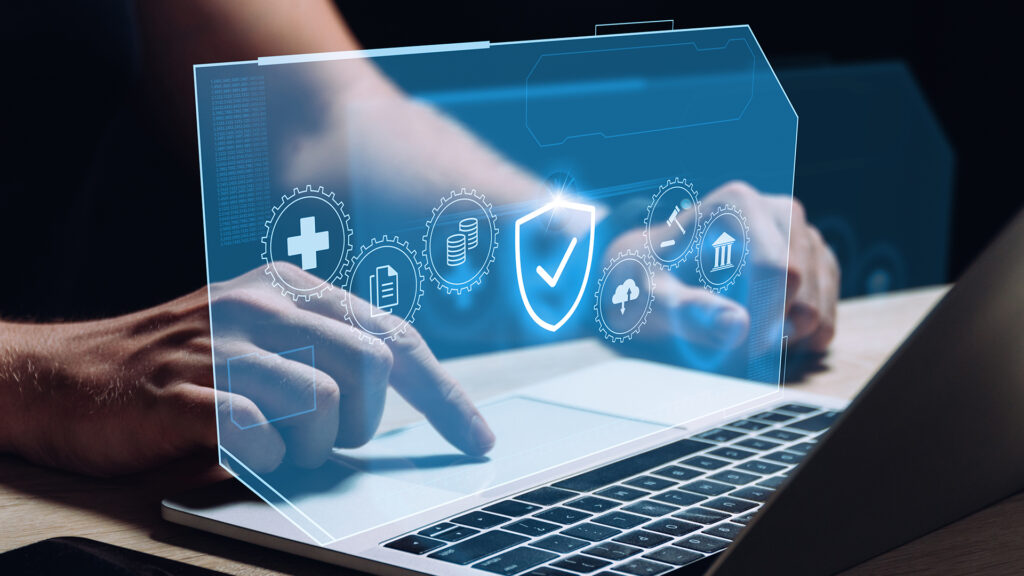 During the past few years, as many of our client's cybersecurity insurance came up for renewal, a clear trend has emerged.
Cybersecurity insurance carriers are requiring more sophisticated written cyber policies, tools, training, and disaster recovery systems before processing the renewal, and in many cases are also significantly increasing premiums for individual cybersecurity risk items that are not being addressed.
This has nothing to do with whether there has been a claim or not in the past, and everything to do with what steps the applicant must now take to address cyber security risks. All the carriers now have additional forms filled with cybersecurity questions that must be answered accurately before the carrier will renew the policy.
Furthermore, you can be sure that if a claim against the policy is ever submitted, the carrier will check the answers provided to determine if there is any way for them to deny coverage. This is why you have to ensure your cybersecurity is up to par; failing to do so can raise your premiums and put your coverage in jeopardy in the aftermath of an event. 
15 Questions Your Cybersecurity Insurance Carrier Is Going To Ask…
Does your business have a policy against opening unverified email attachments?
Does your business use an Endpoint Detection & Response (EDR) solution?
Does your business test cybersecurity standards with regular vulnerability scans?
How many users have local administrator rights enabled?
Do you have a content filtering solution?
Does your business monitor traffic into and out of the network?
Do you have recent and tested backups of all mission-critical data, applications, and configurations?
Are your offsite backups protected by an air-gap and separate authentication mechanism?
Is your cloud data backed up?
Can staff members access business email on their personal devices?
Do you have an email encryption solution in place?
Is your staff regularly tested and trained on phishing and other social engineering attack vectors?
Do you have a Security Incident and Event Management (SIEM) system in place?
Do you have an update and patch management system in place?
Do you work with a third-party IT company?
If you can't answer these questions correctly (and prove your cybersecurity capabilities), be prepared to have your coverage denied or accept a significant premium increase. Regardless, it is abundantly clear that the days of the wild wild west in cybersecurity insurance are rapidly coming to an end.
3 Steps To Qualifying For Cybersecurity Insurance
Assess your infrastructure
The best way for you and your team to determine the kind of coverage that is best for your organization is to understand your IT infrastructure. By evaluating your systems from top-to-bottom, you'll have a clear idea of all the different access points that could be leaving your network vulnerable to threats. 
Remediate your vulnerabilities and risks
Don't forget to look into how investing in your cybersecurity could save you money on premiums. Open up a dialogue about it with your potential Cybersecurity Insurance provider and see what they suggest.
Continually reassess
Next, it's best practice to conduct a risk assessment and an impact analysis. Carefully review all your organizational assets—including financial data, customer information, and intellectual property.
Categorize assets according to risk and make considerations for the potential impacts that a data security event could have on all aspects of your business.
It's important to understand that the way you manage your cybersecurity can directly affect the coverage and premiums you qualify for. The more robust your cybersecurity posture is, the better you'll do with carriers. Your investment can potentially return on lower insurance expenses.
How We Help Our Clients Qualify For Cybersecurity Insurance
Many of our clients attempt to fill out these questionnaires on their own, but more often than not, we have to make corrections before they're submitted. The fact is that this sort of documentation can be very complicated for those who don't have extensive experience with IT.
We can manage the questionnaire on your behalf, identifying any areas that require changes in order to help you qualify for a policy or even a lower insurance premium.
We endeavor to make modifications and changes that cost as little as possible. In many cases, it's simply a matter of developing the right documentation or changing settings in your systems to comply with your carrier's cybersecurity standards. We also offer templates for cybersecurity management policies and statements of operations so that you don't have to start from scratch. 
Need Help Qualifying For Cybersecurity Insurance?
Meeting the stipulations laid out by cybersecurity insurance providers may not be easy depending on the state of your cybersecurity posture. We can help you improve your approach to cybersecurity.
Our team provides cybersecurity and technology services for businesses like yours—we are available to help you develop a robust cybersecurity defense.
We can ensure you qualify for a policy and minimize the chance that you'll have to make a claim on your cybersecurity insurance.
Get in touch with our team to get started.